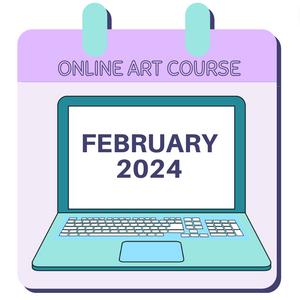 Come and join our Brush and Bubbles 3-week online beginner painting course where you will spend one evening each week for 3 weeks immersing yourself in the key skills, techniques and methods used to create your very own acrylic landscape wall art. Our artist will work with you in an intimate and friendly environment to unleash your inner artist and guide you on your painting journey! The sessions will also be recorded so if you can't make the date(s) work then you'll have access to the sessions via a link that we send you.
Our Art Course is perfect for complete beginners who want a general overview and introduction to acrylic painting, with tips for developing their techniques, plus experimental approaches and use of colour, tone and shade within acrylic painting. We'll provide all of the equipment necessary for your course; paints, paintbrushes, canvas etc... and you will be guided all the way through to the final piece with our artist showing you how to put into practice all the techniques you've learnt throughout the course. 
No experience necessary. This course is designed with beginners in mind and we pride ourselves on creating a friendly, relaxed, encouraging and fun space to learn a new skill and make new friends!
The course will take place online Monday evenings from 7.30pm-9pm:
Monday 12th February 2024
Monday 19th February 2024
Monday 26th February 2024
*Please note we can only ship art materials to UK mainland addresses*
*Art materials will be posted out a couple of weeks before the course starts so please ensure shipping address is correct!*

Any questions? Contact our team at: info@brushandbubbles.co.uk